The RealDoll brand ( Abyss Creations ) manufactures love dolls, high-end anatomically realistic dolls, which can serve as companions or sexual partners. RealDoll is also the creator of the RealCock 2, a strikingly realistic phallic dildo, which we had the chance to review.
We wanted to learn more about the fascinating universe of these extraordinary creations, and how they were made. That's why we interviewed Michael Wilson, love doll designer at RealDoll and creator of the RealCock 2.
How did you decide to become a love doll maker? I imagine you were pioneers when you started?
Matt McMullen, the founder and CEO, started RealDoll over twenty years ago. He is an artist with a focus and interest in sculpture. The original RealDoll was intended to be merely a hyper-realistic mannequin; at the time it was composed of foam and latex – nothing like the prosthetics-grade materials we currently use to create our products. It was only after he had received a request to make an anatomically correct mannequin, that he decided to change artistic direction and to create love dolls.
I joined Matt about ten years ago; beforehand I was a special effects artist, although I have always been intrigued by human psychology and sexuality. After I was hired I discovered that working for RealDoll was a perfect opportunity to blend my interests and my skills set. It was only after the wildly popular and successful launch of the RealCock2 product line that I was made co-owner of RealDoll because I had independently designed the RealCock2 from scratch. To this day I still consider the RealCock2 to be among the greatest of our products.
How many people design and sculpt RealDolls?
The simple answer is two – Matt and I are the main artists working on the actual sculptures; Matt is the main influence regarding their shape or stature, and I focus more on the detailed work of the doll; hands, feet, skin texture, etcetera. Having said that the sculpture is just the beginning, and there are many talented artists, who take the sculpture from us and bring it to life.
What are the steps in making a Realdoll love doll?
For a new doll it always begins with completing a full-size sculpture of the body, then the sculpture is molded. It is usually during that time, that we start to work on a new face or head – those will go through many of the same steps as the bodies. After the mold has been created, we then design the skeleton, and the foam cores that are installed in order to make to doll lighter.
After all of that has been completed, we must pour the first doll.
Usually by this point in the process we have decided on all of the options; skin tone, makeup, nipple options, etcetera. Once the doll has been poured, it goes to our finishing department, where the finishing artists created the amazing detailed and hyper-realistic aesthetic, for which RealDoll is known.
The last thing we do is the photoshoot. Typically, we rent out locations, that we think will look cool, and will pair well with the color pallet and clothing options chosen for the doll. It takes roughly six months up to a year to create a new doll from concept to web site launch.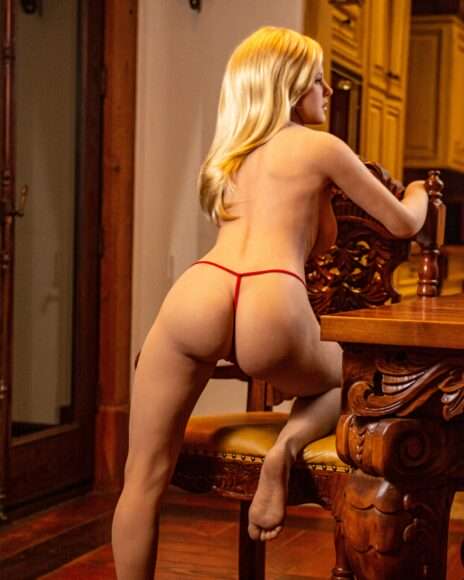 How long does it take to make a love doll?
The production lead time for the dolls is dynamic, dependent on variables both within and outside of Abyss Creations; at times it may be as short as eight weeks, and at other times as long as twenty-four.
Do you have a favorite RealDoll model?
I'm not sure I have a favorite. There are a couple, however, that I really do not like, and I am always surprised when someone orders them – but I won't say which they are. 😉
Are the five RealCock, Dirk, Rockwell, Jones, Bruce and James inspired by human models, or are they completely from your imagination?
Two of the RealCock2 models are life-casted from the partners of employees, and only slightly modified. The other three just came from customer desires and my own imagination.
Same question for RealDolls, are they inspired by human models? Do you use molds as we can see from male masturbators manufacturers
Our Wicked RealDoll line are based off of actual Wicked Pictures porn stars. We used digital scanning technology, and life-casting, in order to recreate the women.
We occasionally life-cast different areas of models to incorporate into an original design, but other than that most of the dolls are products of Matt's imagination.
How do you manage to sculpt such realistic anatomical details?
Like any skill it takes years to master sculpting; I have been sculpting for over 20 years and I am still learning. Matt has about thirty-five years of experience. Every product we create is a new lesson about what we will or will not do regarding future products.
You have also created the Monster Cocks, sex toys inspired by horror films but also very realistic. What inspired you with this crazy idea?
I was originally a special effects artist. Often artists in that industry are heavily interested in monsters and horror movies; I was no different, so Monster Cocks was born from that interest.
It is a continuously growing product line, and we actually have some new toys for that product line, which are slated for release in the next year.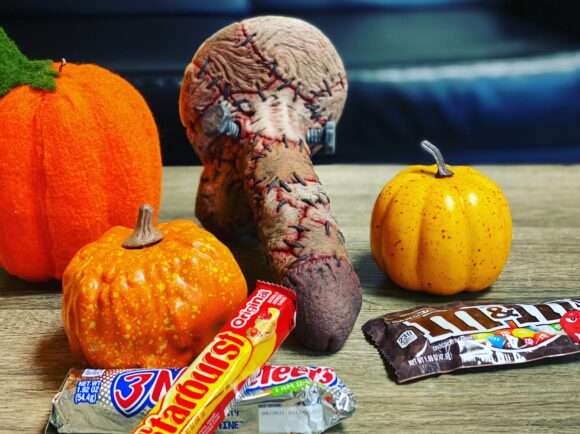 How do you perceive the love dolls you make? Simple artistic creations, or is there a moment when they come to life?
There is nothing simple about them, that's for sure, but yes, I would say that the art and quality come first.
The functionality as a sexually stimulating product is secondary to creating a truly artistic, beautiful, and interactive work of art. I would say almost all other companies in this industry start with the opposite stance, and sadly I think that is why we the vast majority of the market is saturated with low quality, and sometimes poisonous, sex toys.
To add to that, I'd say that yes, there is a moment when everything aligns perfectly after a product is created, when it does indeed come to life. Usually it happens for me during the photoshoots. When every aspect of the doll has been perfectly positioned, the lighting is just right, and I've captured the perfect angle – that is the moment when I know I've done it.
That isn't to say that they aren't beautifully realistic all of the time, they are, but when you see them on the production floor all the time, and then finally see them in real-life settings, it changes everything. It's truly something beautiful to behold.
Do you have one or more love dolls at home?
No, I do not. We spend enough time together at work, so it's nice to have a break at home. 😊
The new RealdollX have facial expressions, a voice, artificial intelligence… Can one have a conversation with them?
Yes, one could, but like everything technological it is always evolving and expanding. Right now the conversation may be limited, but our developers are adding new content all the time.
I think the community of doll owners will be very excited with some of the innovations we will be launching and updating over the next two to five years.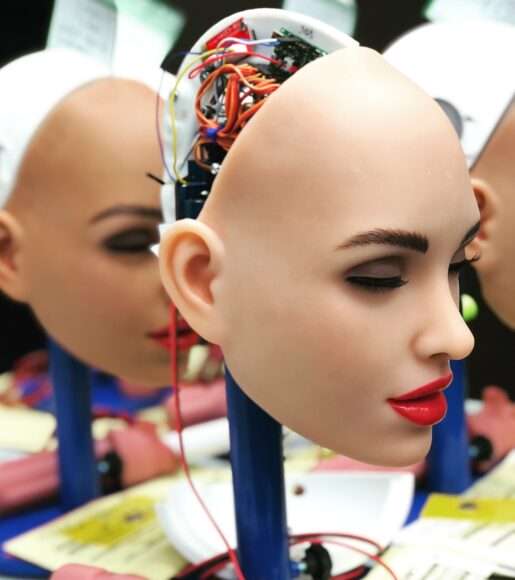 I guess that the doll's intelligence evolves over software updates? If so, can it sometimes be disturbing for its owner?
To my knowledge, no. Frankly most of our customers respond to updates as any app user might. Perhaps there may be a slight learning curve to be proficient with the app, but customers become accustomed rather quickly.
Do you make custom dolls? What is the most unusual real doll or customization that has been ordered from you?
Yes, we do, quite often actually.
I'd say that our Whitney Cummings custom RealDollx will always stand out in memory. I don't know whether that was unusual, but we did have a lot of fun creating it. The entire project took just over a year to complete, and she then used her robot in a stand-up comedy special. It was a lot of fun!
Thanks to Michael Wilson for kindly agreeing to answer our questions about the making of RealDoll dolls.
To find out more, you can find Michael on his Twitter account, and also follow the Abyss Creations brand.