The Loopy Bounce Lust & Joy is not the kind of sex toy you can carelessly forget and leave on your bed side.  Indeed, the Loopy Bounce is an inflatable sex toy cushion that you ride.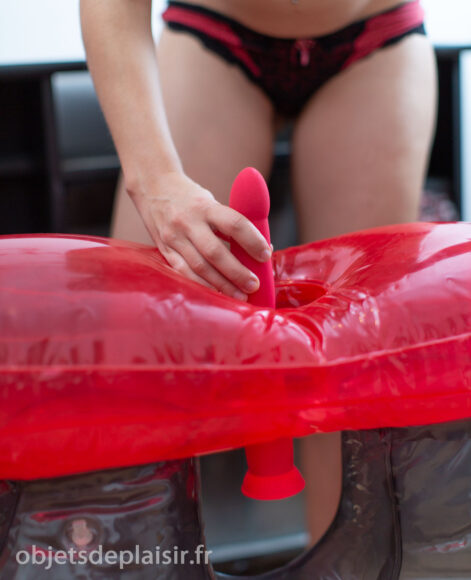 It is a somewhat bulky toy, which requires some preparation time. But it's also an unusual and fun way to have some fun and take pleasure, by riding a bouncy cushion fitted with a dildo. You could almost think of it as some kind of minimalist motorless fucking machine.
Here is our review of the Loopy Bounce Lust & Joy, an inflatable, penis-equipped cushion.
Unboxing and Packaging
The Loopy Bounce is made up of three distinct elements:
The

inflatable part

, which is actually the part called "Loopy Bounce".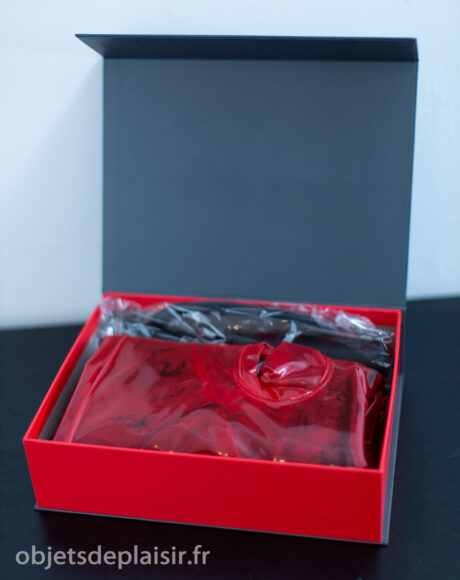 A

dildo with a suction cup, named Wavee.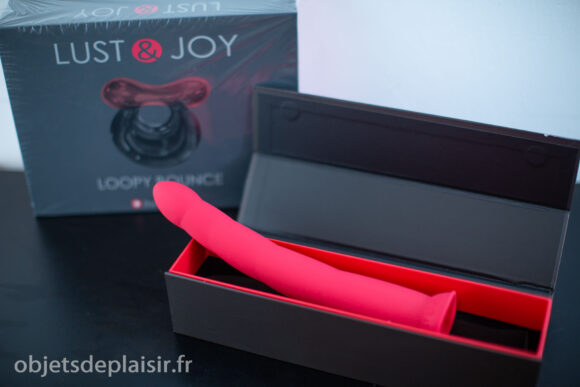 An

electric pump

, to inflate the cushion.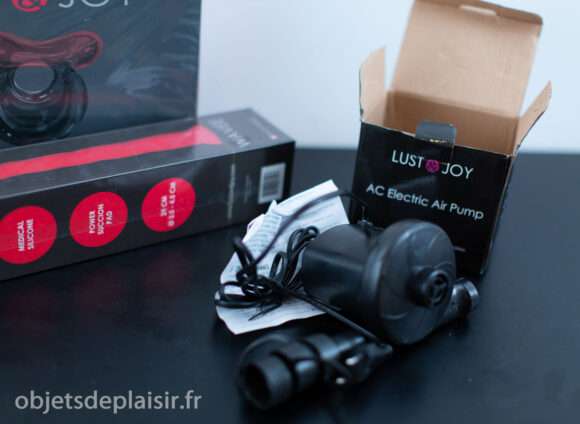 While the pump packaging is rather basic, a simple cardboard box with the brand's black and pink colors, those of the dildo and the cushion are more classy. They are also cardboard boxes, but thicker, and closing with magnets.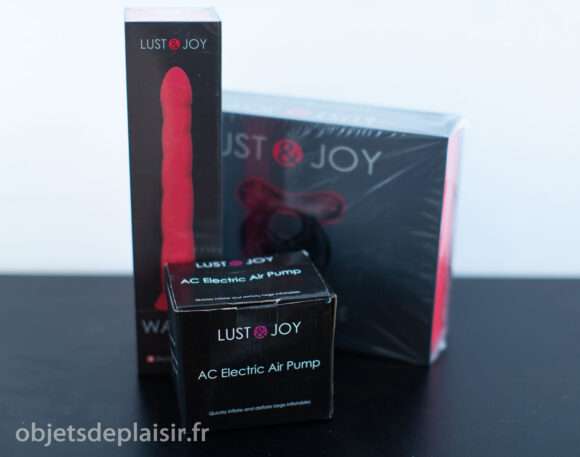 All three accessories can be purchased separately. If you already have a pump, you don't have to buy it. Likewise, if you want to replace the Wavee with another long suction cup dildo of your choice, you don't have to purchase this one.
There is, however, a kit containing all three accessories. The kit costs 89 euros. If you buy them separately, the cushion costs 35 euros, the dildo costs 59 euros, and the electric pump, 19 euros.
Getting the Loopy Bounce Lust & Joy ready
Before starting to bounce and ride anything, you must first inflate the cushion.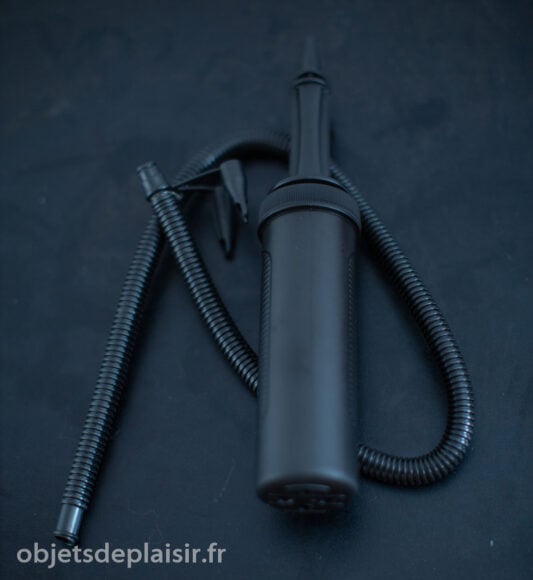 The cushion is supplied bundled with a manual pump, quite basic, but it will do the job.
However, for lazy people, the electric pump that Lust & Joy sells costs just over ten euros. It is very handy for inflating the thing without any effort.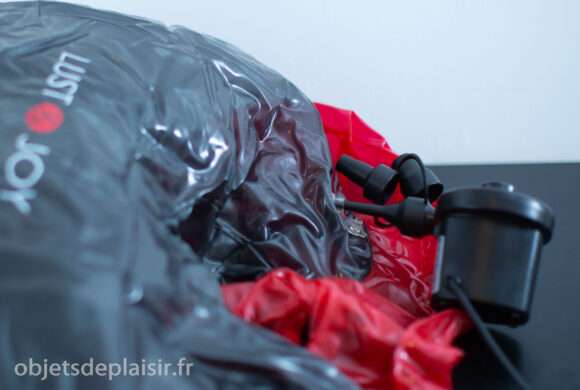 Look of the Loopy Bounce Lust & Joy
I would be lying if I told you that the Loopy Bounce is a beautiful sex toy. The cushion is composed of two joined parts: a black U, which constitutes its bouncing base, and some sort of pierced pink saddle, on which you sit.
It looks somewhat like a supermarket logo to me.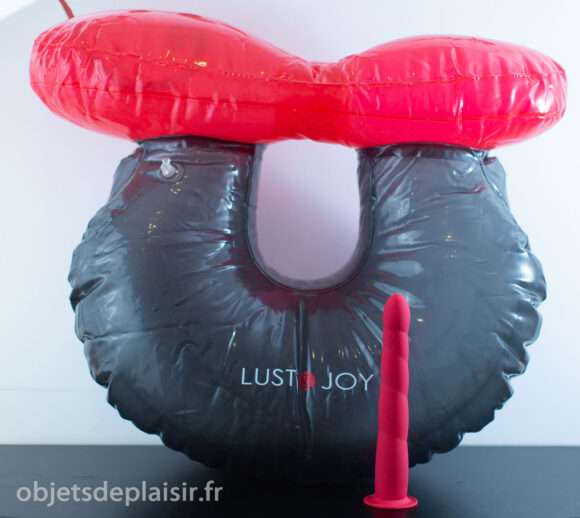 The dildo measures a good thirty centimeters long! But don't worry, it's absolutely not intended to be fully inserted. Indeed, you will place its suction cup base through the cushion's hole, and only the head will protrude from the saddle.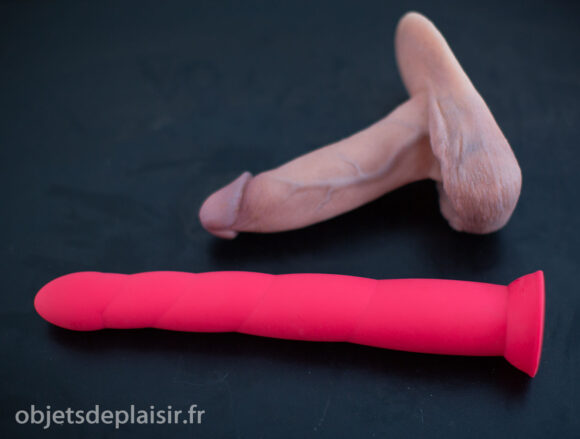 Materials and feel
The Wavee dildo is made of flexible silicone, a body safe material. As for the cushion, it's something like an inflatable PVC mattress … But you don't care that much about its material, as the cushion is simply used to sit down, not to rub your genitals on it.
Using the Loopy Bounce Lust & Joy
Once the toy is inflated, it's very easy to get it ready to use.
First step, slide the Wavee dildo into the hole in the "saddle" of the cushion.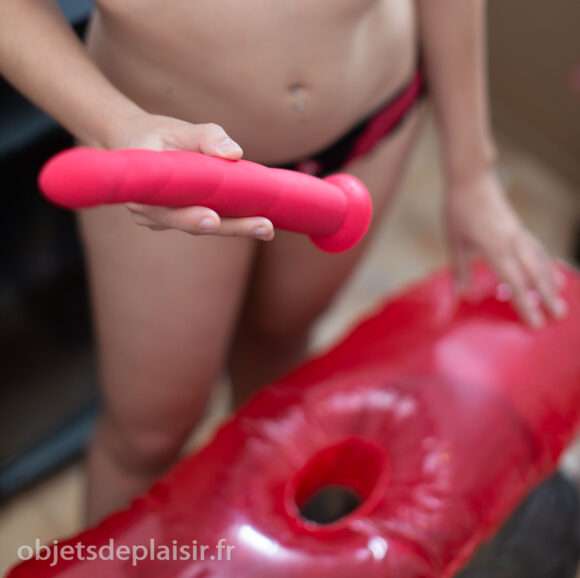 Then, stick the suction cup base of the dildo on the bottom of the gray part of the cushion. It's not the most effective suction cup I've ever seen (that honor goes to the Lovehoney Rainbow Plug), but it does hold up quite well.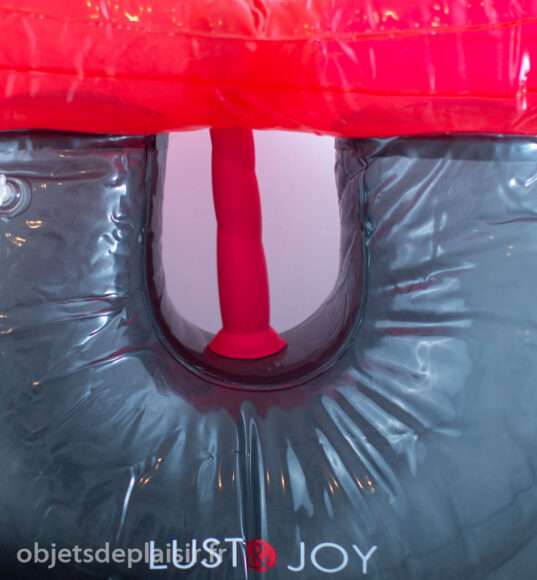 There you go, a sex toy ready to be ridden on. I'm ready to bounce !
How does it work ? Well, there's no mechanism, no motor, it's just an air cushion that bounces pretty well. Just sit on it and do small squats, and voila!
The cushion's official specifications recommend a maximum load of 100 kg, but add that it was tested with up to 300 kg. So, you should not have any problem with that.
It's not like a fucking machine, because using the Loopy Bounce still requires some physical effort. And you don't have that typical very mechanical movement of fucking machines which makes you feel like you're having intercourse with a robot. But it also has advantages. You decide and go at your own pace. Plus, it bounces, that's fun.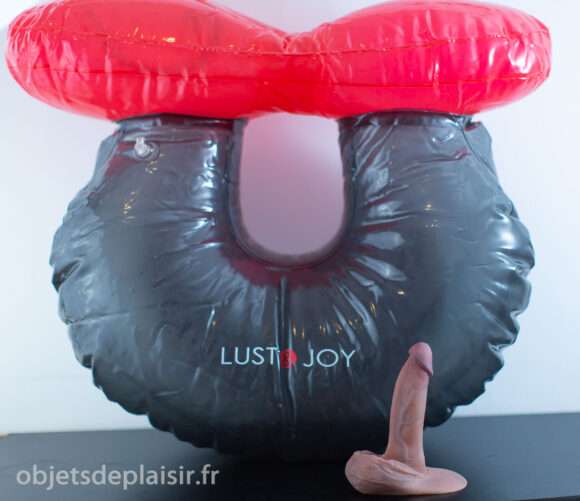 That being said, if you want to have fun with the Loopy Bounce, you cannot take yourself too seriously. First, the cushion makes funny noises while you're riding it, you know, the kind of annoying sounds you hear when you rub against a plastic buoy ? And also, you don't look very very smart doing squats like this.
Balloons fetishists will perhaps see it as an erotic asset. But otherwise, you should more likely expect a laugh, rather than a groan of ecstasy.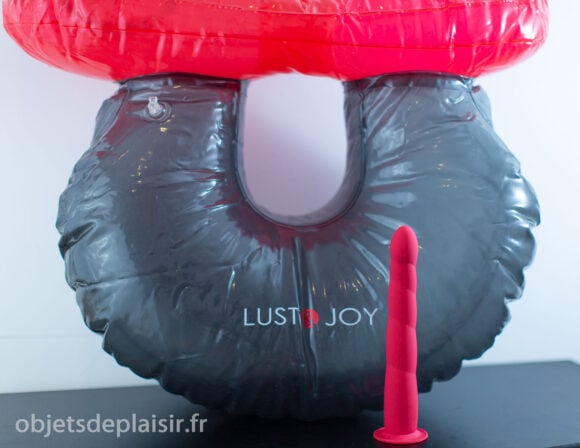 Final thoughts on the Loopy Bounce Lust & Joy
The kit costs 89 euros. It certainly is a little more expensive than just a dildo alone. But even if you won't necessarily use the cushion very often, the dildo itself can also be used in more "usual" scenarios.
When it comes to sex toys, bulky is often associated with overpriced. The Loopy Bounce remains much cheaper than a Womanizer, a Lelo or a We Vibe, for something that is much more special and unique.
It's not the absolute best and most effective sex toy, and you do look a bit silly on it. But it is an erotic toy made first and formost to have fun, to have a good time. For those who enjoy trying new things, this is an opportunity for a new experience, alone, in a couple, or more.
As a notable bonus, the long suction cup dildo is also full of potential if you want to use it independently, and its quality is quite decent.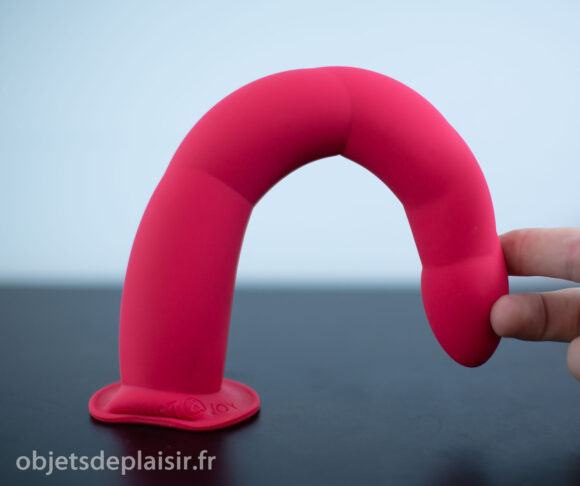 Pros
Not as expensive as you would think considering the size
The dildo is also nice to use separately from the cushion
Not as expensive as you would think considering the size
Cons
The friction noises it make
You look (a bit) silly when using it
Thanks to Rue des Plaisirs for providing us with the Loopy Bounce for this review