We are often asked for advice on choosing a small sex toy.
A sex toy of modest dimensions is less cumbersome, and will prove more discreet under the sheets. You can therefore easily make it part of your erotic games in the couple. It will become some sort of prolongation of bodily functions, bringing intense sensations without the slightest complex.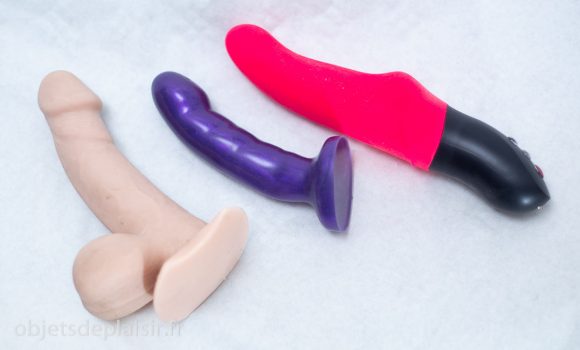 Choose a small sextoy: a "G-spot" vibrator
The Gigi 2 from Lelo is a very small vibrator focused on stimulating the G-spot.
Its vibrations offer a wide range of variations in intensity, ranging from barely perceptible to very strong . It is also effective when applied to the clit.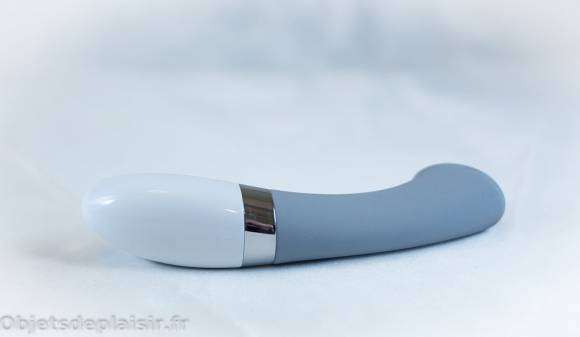 Choosing a small sextoy: a clitoral vibrator
As for clitoral-only stimulators, the Touch from We Vibe is effective, with a pleasant, soft texture. It's tiny, and fits in the palm of your hand.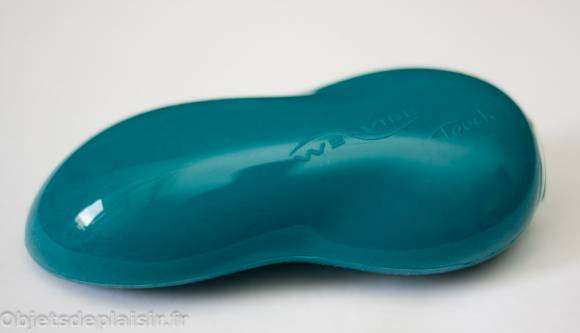 The Tango, from the same brand, more rigid, rectilinear in shape like a vibrating lipstick, is also a killer.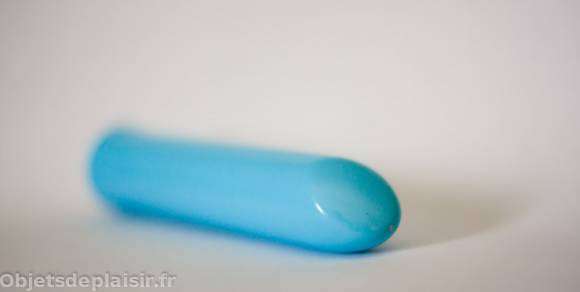 A discreet but powerful vibrating pebble, the Siri 2 from Lelo is similar to the two We-Vibe mini vibrators. Contrary to expectations from its look, it's actually quite powerful. While some people use it to massage vocal cords, for my part, I do prefer it against my clit.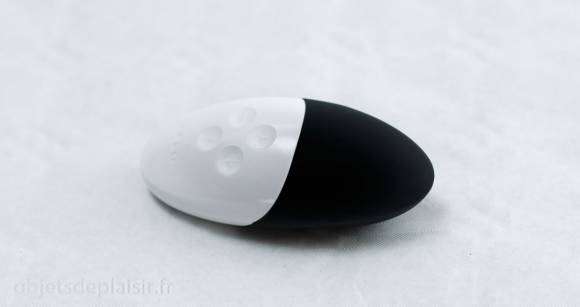 If you want to go to a more extreme level of discretion and extension of the body, Jimmy jane's Hello Touch presents an interesting concept. This erotic accessory, which attaches to the wrist, has two vibrating tips that will be attached to the ends of two fingers to provide intuitive vibrating caresses.

Choosing a small sextoy: a dildo
When it comes to small silicone dildos, Tantus does things well, for instance with the Acute, a curved flat base dildo of very modest dimensions.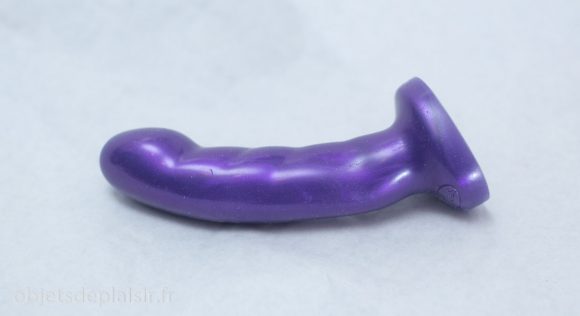 If you prefer realistic sex toys, the Vixen Spur is a rather thin silicone phallus, with a remarkably believable texture. With its thirteen centimeters, it's average in size for a human penis, without trying to break records.
Otherwise, if you'r looking at wooden sex toys, Idée du Désir ones are tailor-made, and he is usually enthusiastic and responsive when you suggest him ideas.
His Orchidée ( Orchid ) is a formidable sex toy for stimulating the G-spot. The dimensions of this sex toy are already quite modest, but the cabinetmaker will probably be able to meet your expectations if you ask him for a slightly thinner version of the toy.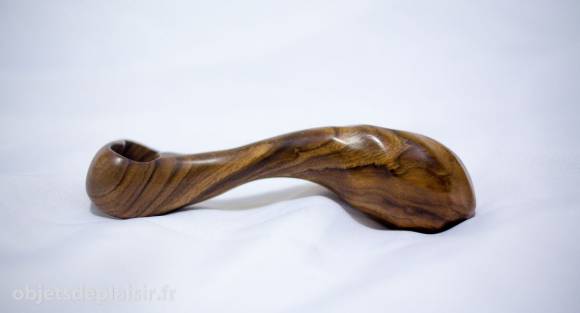 Choosing a small suction based stimulator
As for small suction clitoral stimulators, I'm not a huge fan of the miniature versions from Womanizer. Neither the Liberty, a little too soft, nor the Starlet, aka the suction vibrator of Barbie, managed to convince me.
On the other hand, if you take a look at Satisfyer's products, the Pro Penguin provides sensations worthy of the name, despite its small size, and its very low price.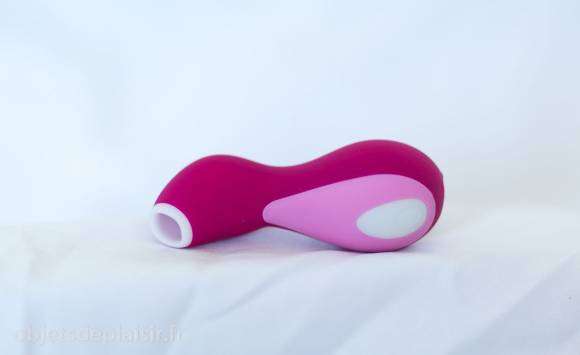 If you know of other nice small sex toys, or if you have an opinion on those mentioned in this article, do not hesitate to tell us in the comments!