This post is about Saint Patrick's day sex toys. And no, I won't insult you by asking you to be content with a simple list of green sex toys.
As March 17th approaches, Pornhub requests for Saint Patrick's Day, Leprechauns and Ireland soar. Which is quite understandable because, if one believes the many erotic books about them, leprechauns are quite naughty. So, let's discover the favorite sextoys of Irish elves with green top hats.
The clover butt plug: a favorite among Saint Patrick's day sex toys
The four-leaf clover butt plug is the most popular Saint Patrick's day sex toys. It has several variants :
The classical one, sold by AltPac, an Etsy shop that also manufactures a unicorn butt plug.
The golden one, named Saint Patrick Glider, for those who have found the leprechaun's cauldron.
The one with strass, the Lucky Green Clover Butt Plug, sparkles with a million lights.
And at last, the butt plug with a real four-leaf clover embedded in its base. At its origin, the brand GlowFYourself, which also sells butt plugs decorated with phosphorescent zombies.
The beer can masturbator
St. Patrick usually means drinking beer. And for guys whose sex appeal didn't work as well as expected when drunk, the beer, as a faithful companion, will comfort you if you come home alone.
Yes, even in a non-platonic way, thanks to the Sex In a Can by Fleshlight, a masturbator shaped as a beer can. A beer-vagina, in a way. I already wrote about it a while ago.
A discrete sextoy? Maybe, but let's just hope that your friends will be drunk enough to not notice that the strange beer can on your shelf is named "Lady Lager" or "Cherry Pop", and contains an orgasm among the list of its ingredients … And that they will remain sober enough to avoid trying to drink it.
Saint Patrick's day sex toys: the four-leaf clover vibrator
California Exotics' four-leaf clover vibrator is a Saint Patrick's day sex toy with a harness that maintains it on the clitoris. It seems a little lame, an is no longer sold.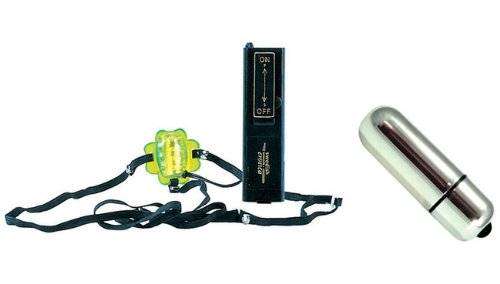 The four-leaf clover clitoral jewel
This intimate jewel shaped as a four-leaf clover may bring luck to your vulva.
Saint Patrick's day sex toys: the clover crop
To punish perverse leprechauns, this clover crop should do the trick.
The leprechaun cock sock
There, we get a bit off-topic. But we're keeping with the theme of genitals.
It may be ugly, but the leprechaun cock sock will keep your penis warm if Saint Patrick's Night is cold.
The four-leaf clover nipple pasties
For lucky but partially hidden boobs, here's a pair of four-leaf clover nipple pasties.
And, to keep Saint Patrick's Day spirit whole, here is an edible version, that tastes like green beer (which is ordinary beer with a little food coloring).
Saint Patrick's lucky panties
The lucky panties "Luck of the Irish At Patrick's Day" will ward off Saint Patrick's day pinching.
Its effects on your luck are not guaranteed… But at least, it promises to increase your probability to wear green underwear.
And for men, thanks to the Luck O' The Irish briefs, un a grumpy leprechaun will fiercely protect your penis.
Saint Patrick's condoms
For Saint Patrick's Day, like the other days, don't forget to wear a condom if you have sex. There are plenty of Saint Patrick's Day condoms. Among them, a bouquet of green lollipops for leprechauns, and a lot of naughty clovers.