I spotted the Flirty set in the Lovehoney store's catalog. This lace thong and bralette try a somewhat daring assortment of colors, yellow and navy blue. The set seemed to be a very nice idea to me. And the perfect opportunity for a lingerie review to share with you.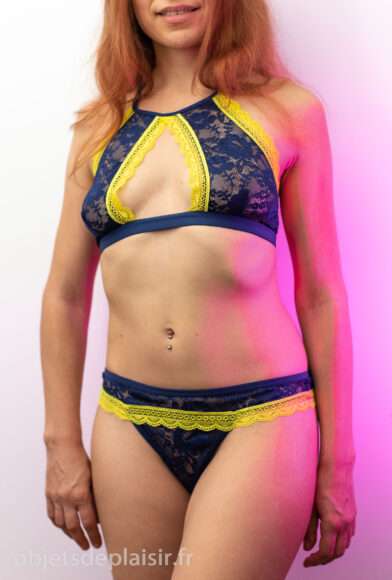 So here we go for a fitting session with  the Lovehoney Flirty lingerie set !
Packaging: minimalist
The set arrives in a thin disposable plastic bag.
Presentation wise, it is clearly not ideal if it's going to be a gift. But the set is very inexpensive, so we can forgive the absence of luxurious packaging. It's the clothes themselves that interest us, not the packaging.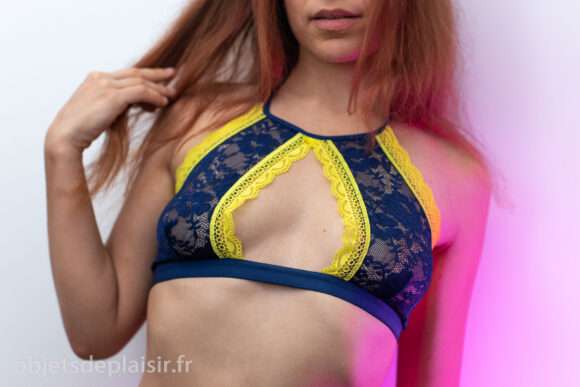 Look of the Lovehoney Flirty Set
The lace thong is blue, low-rise, with a yellow ( or "acid green" according to lovehoney ) lace trim that goes around the waist.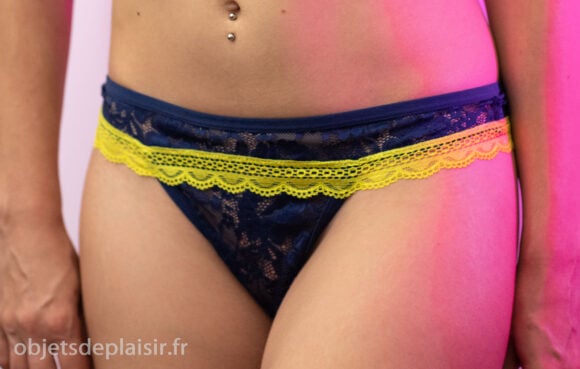 As for the bralette, it sports the same colors, and is tied around the neck. In the back, nothing unusual. It does not support much, but highlights the breasts, which the lace let glimpse on. The cut looks like the one of the top of the red set we reviewed some time ago.
There is no wire, the fabric is elastic and rather soft, in short, quite comfortable. It almost feels like in pajamas (well, that is, in a slightly sexier way).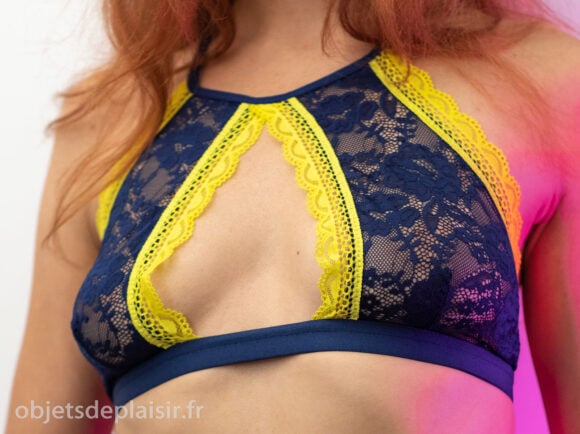 As for the look of the set while wearing it, as far as I'm concerned, I do like it very much. I particularly appreciate the colors combination, which moves away from the black / white/red/purple/skin color range you see everywhere in lingerie. The yellow has a small Pikachu feel to it, @Lui tells me. But I'll let you judge for yourself with our photos.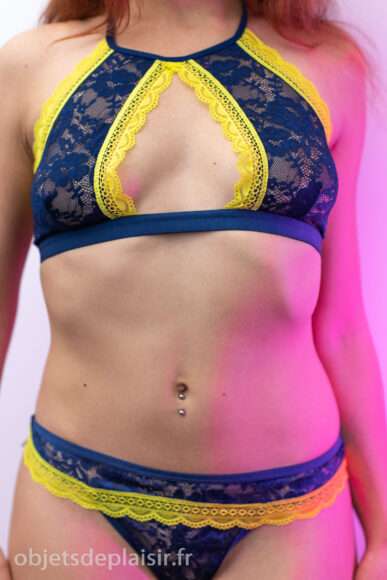 Final thoughts about the Lovehoney Flirty Set
The Lovehoney Flirty Set seems intended to be shown more than it is to be worn under your clothes. It's a very cute and sexy outfit, somewhat uncommon and not vulgar or too showy, ideal to raise the temperature a notch during a naughty evening with a partner, or more people. And it is quite comfy. All of that at an affordable price point.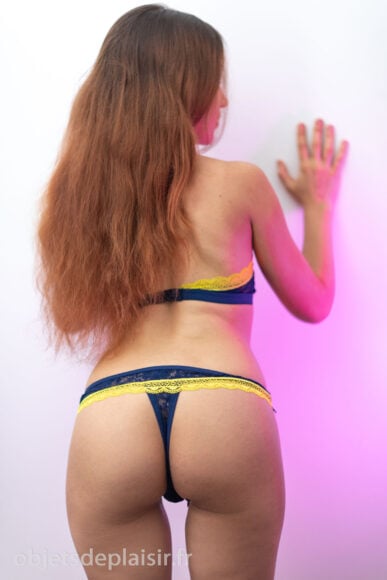 Thanks to Lovehoney for providing us with the ensemble Flirty for this review
An exclusive code for Objets de Plaisir's readers: